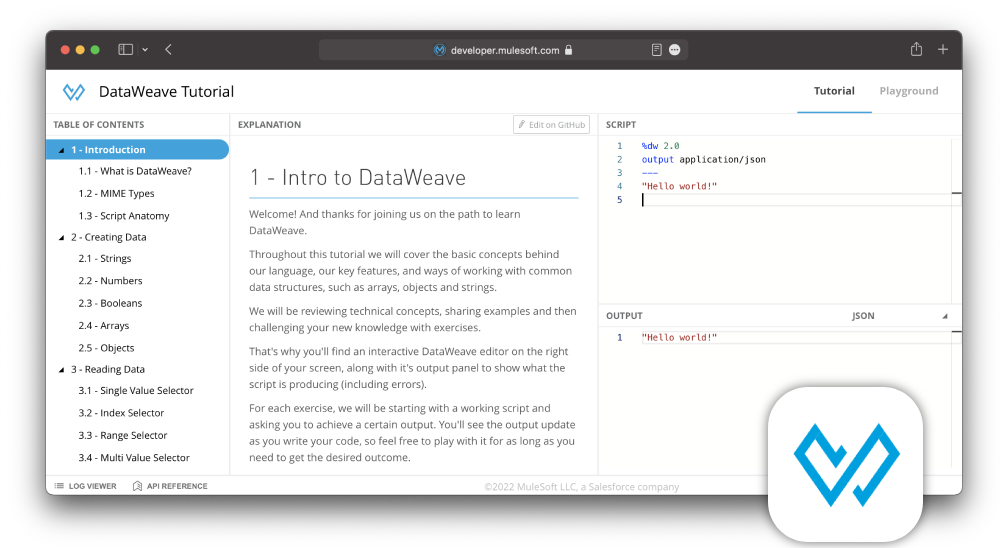 Learn the fundamentals
Take a tour of the language and its key characteristics with our interactive tutorial. Learn about our selectors, operators, flow control, and functions while you test your knowledge and get instant feedback.
Go to tutorial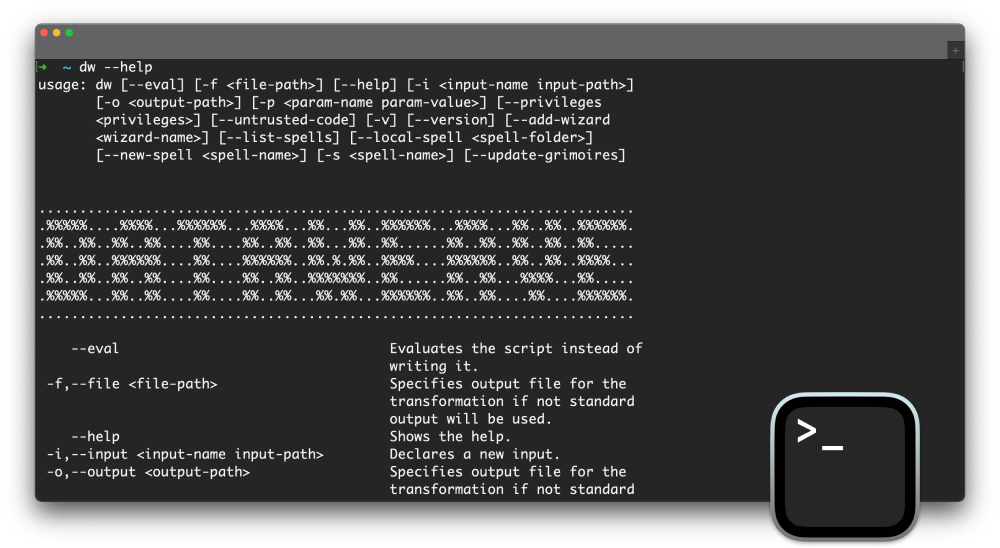 Execute in any terminal
Leverage our command-line interface to:
Query, filter, and map structured data from different sources like JSON, XML, CSV, and YAML.
Enhance your automations and pipelines with DataWeave scripts.
Create and push dynamic configuration files to other systems.
Go to CLI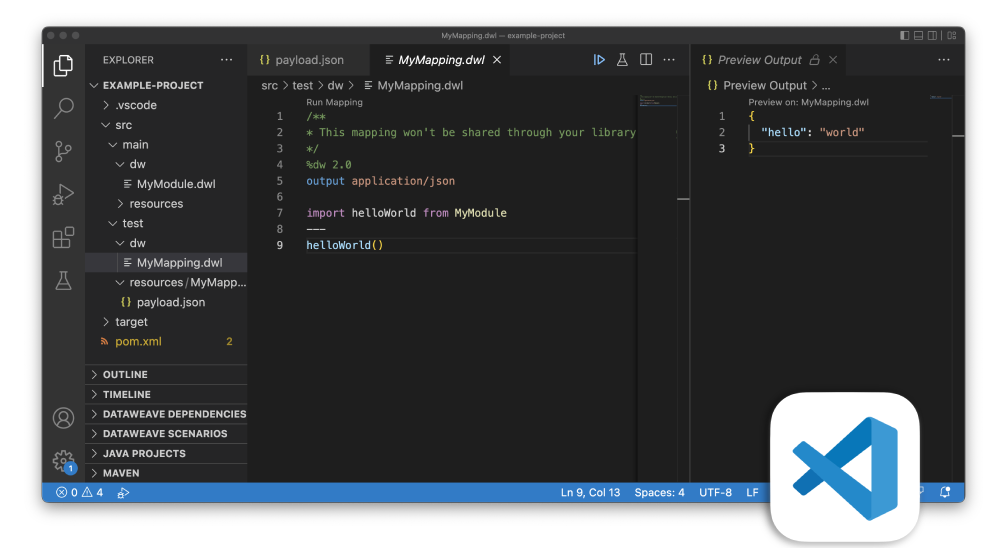 Develop in VS Code
Code away with our Visual Studio Code extension. Design, test, debug, and publish DataWeave scripts with autocompletion, refactors, quick fixes, and live previews.
Install extension